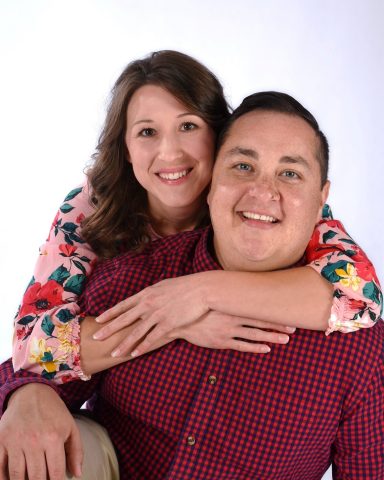 Pastor Nathaniel and his wife April have a son, Caleb, and a daughter, Alexia. 
Nathaniel Oregon is a native of Arkansas where he lived until the age of 20. He then moved out to Chattanooga, TN to follow the love of his life (April) when she moved there for Nursing school. He quickly joined the Tennessee Army National Guard as a Medic. After basic training and advanced individual training (A.I.T.) in Ft. Benning, GA and Ft. Sam Houston, TX he went back to Chattanooga area.
Over the next 3 years, while playing soldier one weekend a month and attending college, he taught tumbling at a gymnastics gym, and became a personal trainer at a local chain of gyms. During this time he also asked April to marry him. They got married in 2006 leaving April one more year to finish her BA in nursing. He left for Iraq after being married one year.
His interests include camping, weight lifting, history, reading, spending time with his family and more! He and April are delighted to be pastoring in Belleville.
April Oregon is a native of Tennessee but grew up most of her childhood in Northwest Arkansas where she met Nathaniel in a Christian Academy. Ever since she was a little girl she wanted to be a nurse. So, after graduating from academy, she moved to Tennessee for nursing school.
Her interests include baking, camping, music, motherhood, and spending time with family and friends. 
Caleb Oregon enjoys Legos, animals, playing sports, meeting new people, telling people about Jesus, and playing with his friends. He doesn't know a stranger and is still learning how not to dominate the conversation when he meets new people.  He says he wants to be a missionary pilot, and a fire fighter when he grows up. He has been teaching himself to play the harmonica. 
Alexia Oregon enjoys learning and doing gymnastics, singing, climbing on anything, Shopkins, and sleeping with her stuffed animals . She is a little bit more reserved than her brother until she warms up to you. She loves to play with her brother, and in contrast to him, she likes anything that is girly.